DRIVE COBRA
£3,499.00
Enquire for your exclusive price and payment options.
The Cobra is a revolutionary scooter in terms of design, aesthetics and styling.
It has been aerodynamically designed to give an outstandingly stable drive and maximise battery consumption.
The Cobra features a comfortable rotating seat, with sliding and reclining facility.
It can reach up to an impressive 30 miles on a full battery charge, while it has a top speed of 8mph.
User comfort is paramount, with the Cobra containing all-round suspension, adjustable armrests, headrest and tiller.
12-Months Warranty Included when you purchase with Move Mobility.
Gunmetal Grey available in store, other colours subject to factory availability.
The comfortable padded seat swivels for easy access and the tiller is easily adjustable meaning you can set it to a steering position which suits you.
Top speed of 8mph*
Maximum range of 30 miles on full battery charge*
Comfortable rotating seat with sliding and reclining facility
Electromagnetic brake system and emergency brakes
Height adjustable headrest to suit user requirements
Armrests are angle and width adjustable and flip up for easy side transfers
All round suspension ensures a smooth ride and optimal handling
One touch hydraulic tiller adjustment to suit user requirements and assist easy transportation
Excellent turning circle for use in small areas and busy environments
LED lighting and high level indicators and front and rear lights for maximum visibility at dusk or when dark
Twin rear view mirrors for extra visibility
Stylish 'Blade' alloy wheels with black pneumatic tyres for a smoother ride
Delta bars as standard
Rear anti tip wheels as standard
Anti roll back system safety device prevents scooter from rolling backwards on hill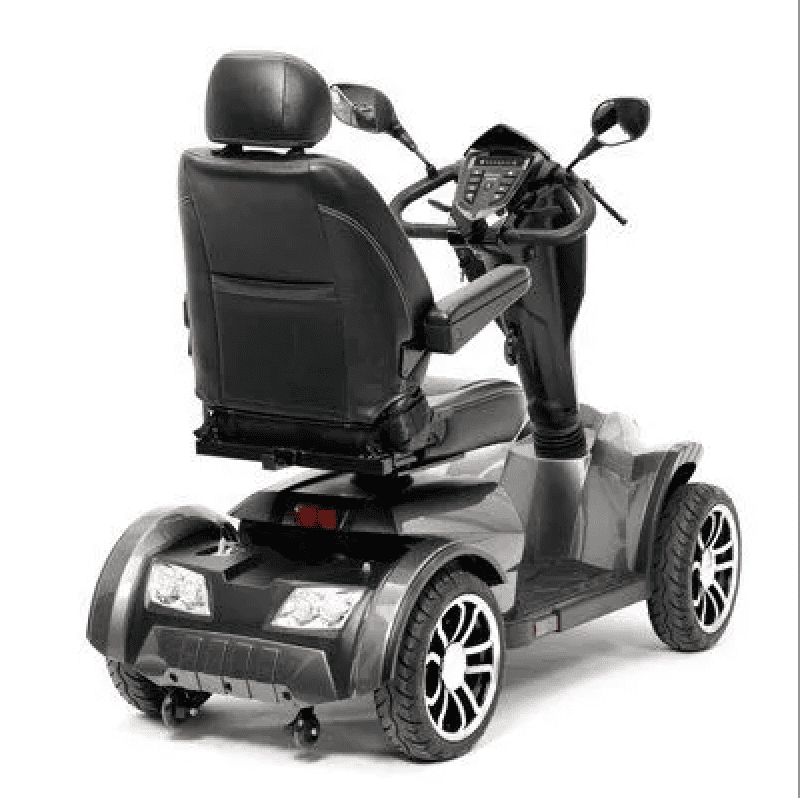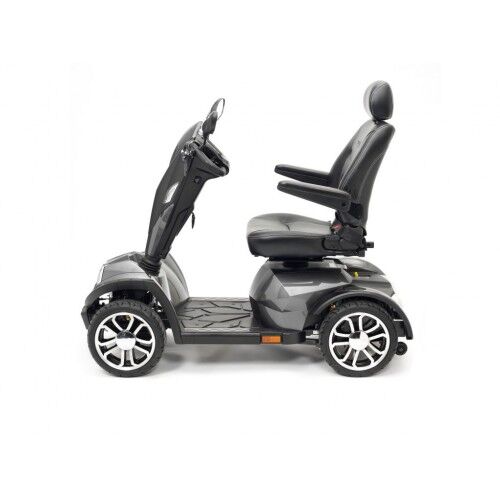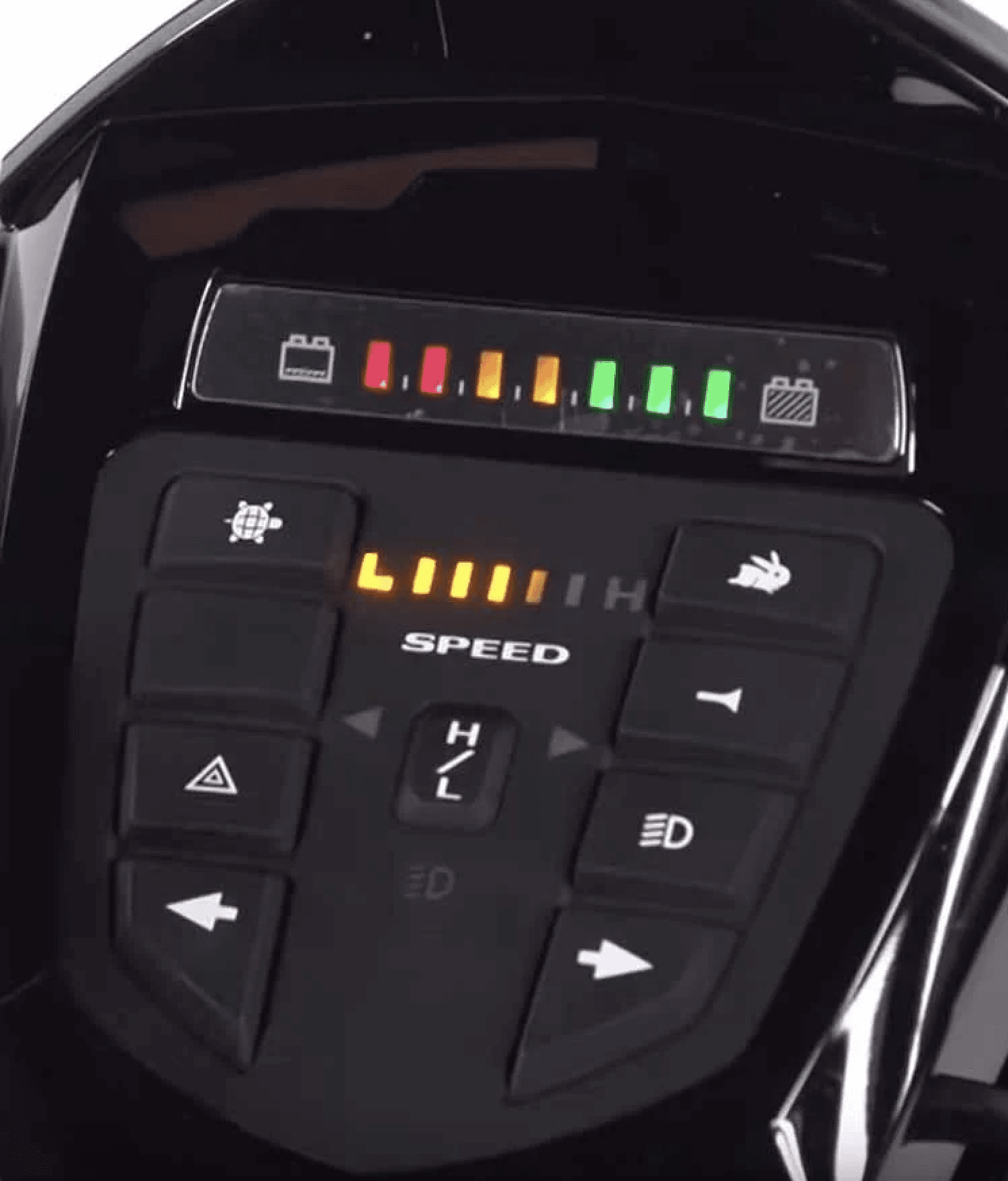 Or please fill in the details in the form, and we will get back to you as soon as we can.
Thank you.