The Freerider
Knightsbridge
Retail: £1,799.00
Enquire for your exclusive price and payment options.
The Knightsbridge is one of our shorter, lighter and nimbler Class 2 scooters, and its freewheeling, 3-wheel design makes it ideal for hopping around the shops.
UP AND DOWN THE AISLES
Slightly shorter, lighter and with an even tighter turning circle than even the City Ranger series,
the three wheels on the Knightsbridge help you take even the tightest of turns.
ON THE HIGH STREET
With a maximum speed of 4mph and high ground clearance, you can comfortably take on high kerbs, ramps or uneven pavement slabs.
PRET A PORTER
The luxurious captain's seat makes the Knightsbridge a scooter that's easy to slip in and out of. The
sidebars give you extra comfort when driving, but easily flip aside for easy access.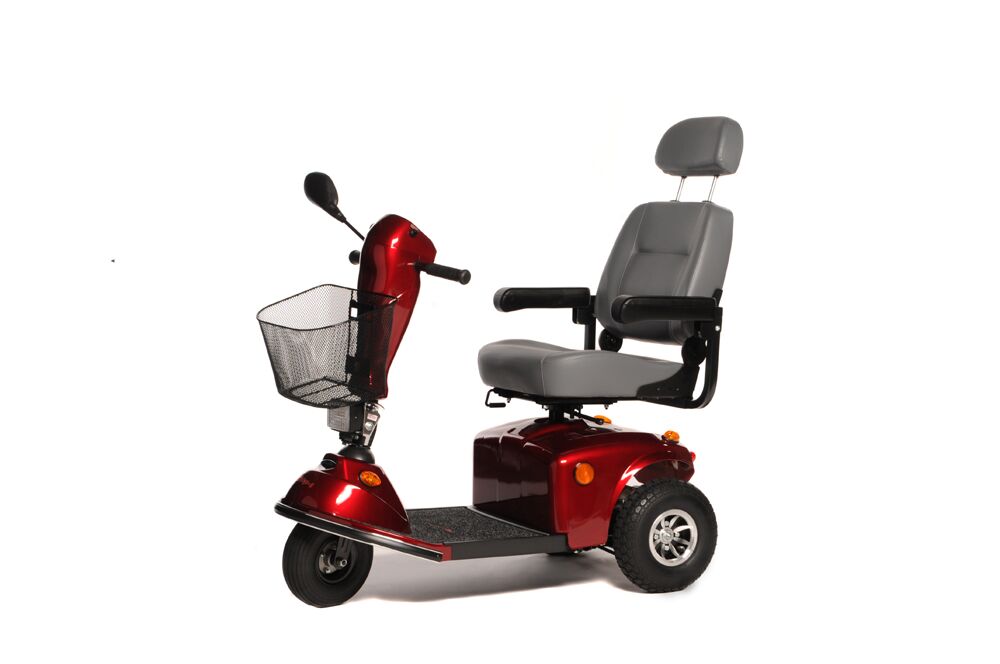 As the name suggests this luxury scooter is a dream when it comes to shopping.
Shorter and lighter than similar class 2 scooters, the three-wheeled design makes it ideal for a trip to the shops.

The narrow frontage means you will soon be gliding up and down the aisles and the tight turning circle means it really can manoeuvre in the tightest of spaces.
With a maximum speed of 4mph and the ability to clear high ground, the Knightsbridge will glide up kerbs and ramps and even overcome uneven paving slabs.
As with many of our designs the Knightsbridge, has as sturdy captain's seat providing support and comfort.
The side bars not only give you somewhere to rest your arms while driving but they easily flip aside to make it easier for you to get in and out.
SPECIFICATION
CLASS 2
LENGTH 47"/119cm
WIDTH 25"/63cm
WHEEL/TYRES 10" Pneumatic
REAR 12" Pneumatic
TURNING RADIUS 37"/94cm
GROUND CLEARANCE 3.2"/8cm
SEAT Captain
TOTAL WEIGHT
189lbs/86kgs
SPEED 4mph/6.4km
BATTERY 2 x 36Ah or 50Ah options
CAPACITY up to 21st /132kgs
MAX GRADIENT 8%
SUSPENSION No
COLOURS Red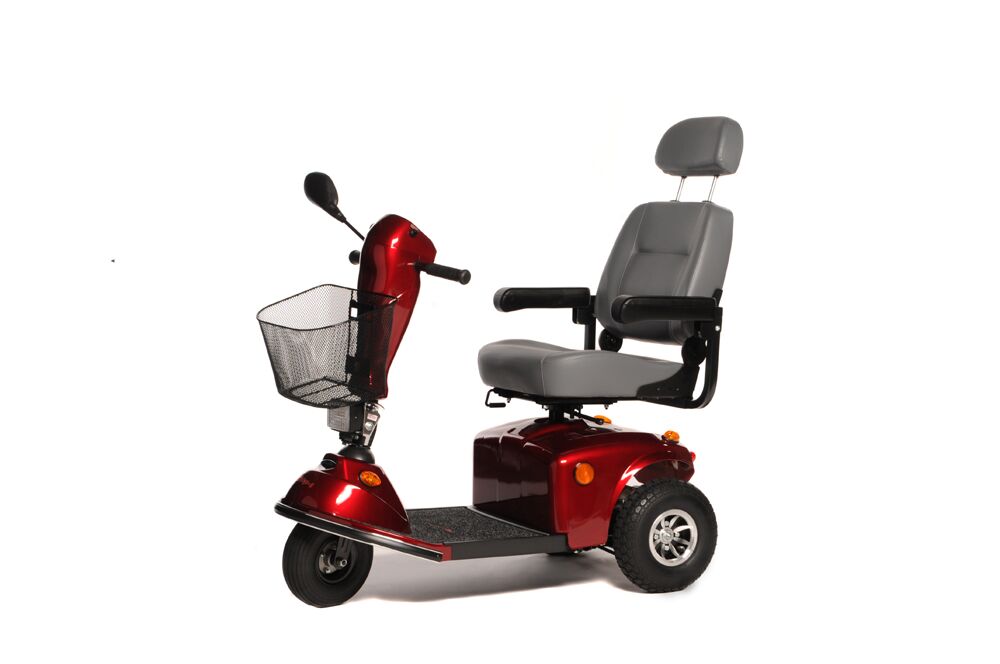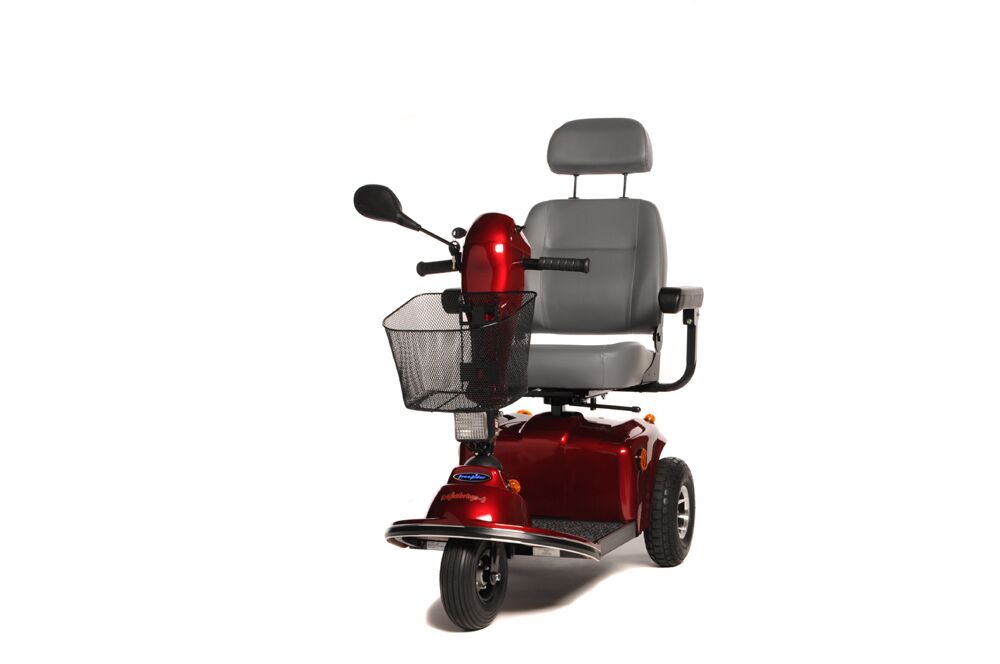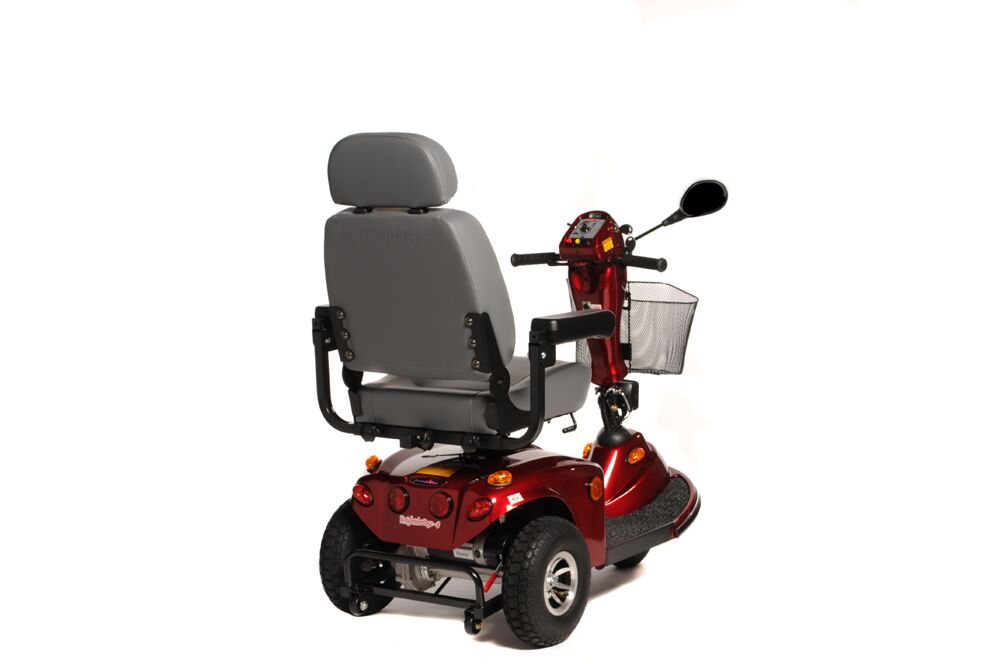 Or please fill in the details in the form, and we will get back to you as soon as we can.
Thank you.