The Freerider
Westminster
Retail: £4,599.00
Enquire for your exclusive price and payment options.
The Westminster as its' name suggests is the jewel in the crown when it comes to our range of mobility scooters.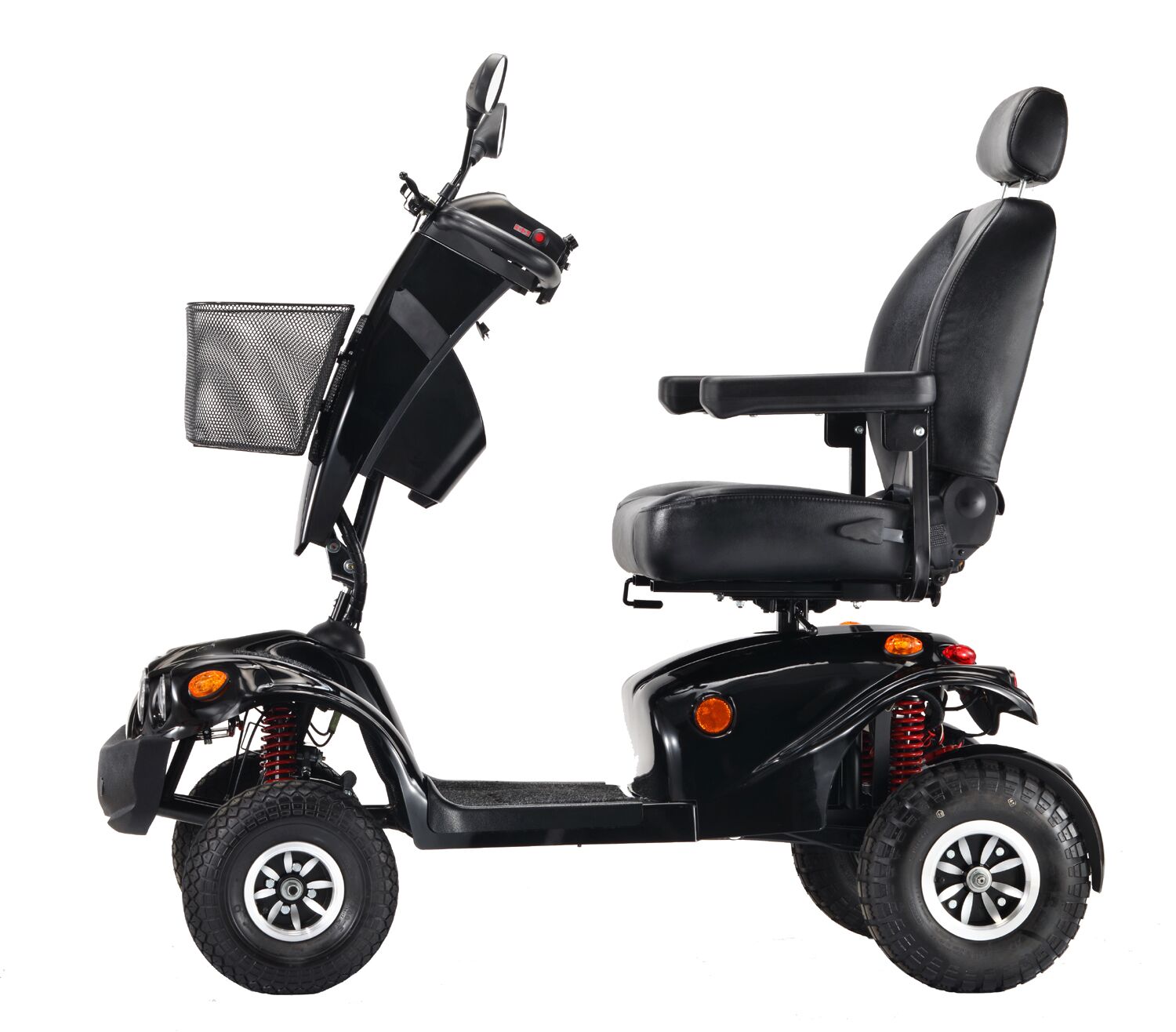 Built to be strong,robust and capable of carrying a weight of up to 30 stones, this heavyweight is longer and wider than other Freerider models but still ideal for every-day driving.
The scooter is built with a high-torque motor and a reinforced frame but this means it is not designed for your home so will need to be stored in a garage or shed.
With its' robust frame and heavy-duty tyres, The Westminster will take you anywhere from pavements to dirt tracks and can master uneven ground and even muddy puddles though we don't recommend you take it on the beach unless you want sand in the engine!
The comfortable design means you won't feel the bumps especially with our robust pneumatic tyres and means you can get anywhere you need to go.
With its' unique suspension – designed to tackle high ground – and its' built-in shock absorbers, this scooter is strong and capable of going the miles. A sturdy 100ah battery enables you to trek a little further afield at speeds of up to 8mph on the road and 4mph on the pavement giving you the freedom and independence to roam.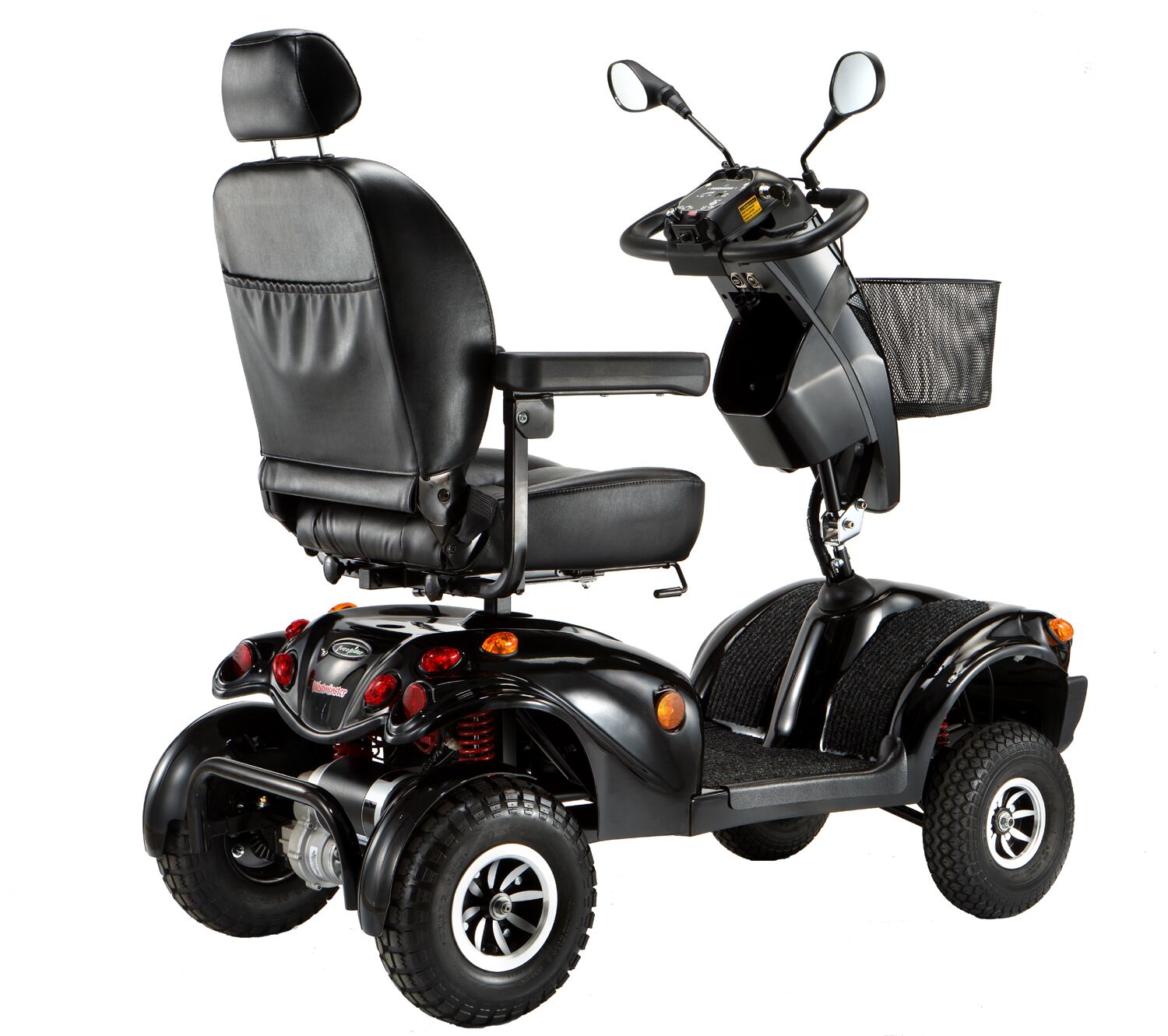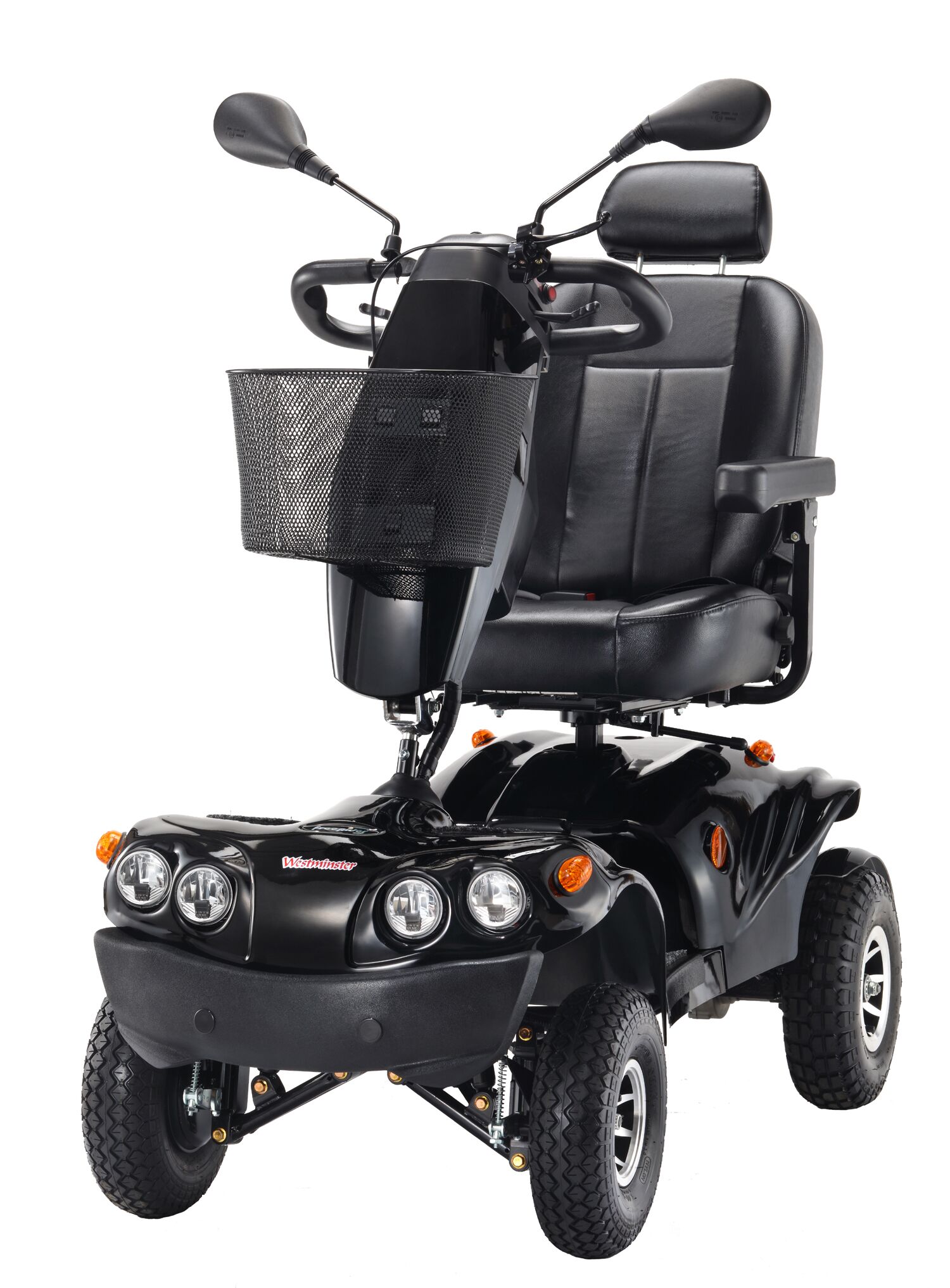 ALL WEATHER
The Westminster is great for all weathers as well as all terrains with its' water- resistant LCD dashboard, fixed twin mirrors, lights and indicators – there is even an optional canopy available for those wanting to venture out in the rain.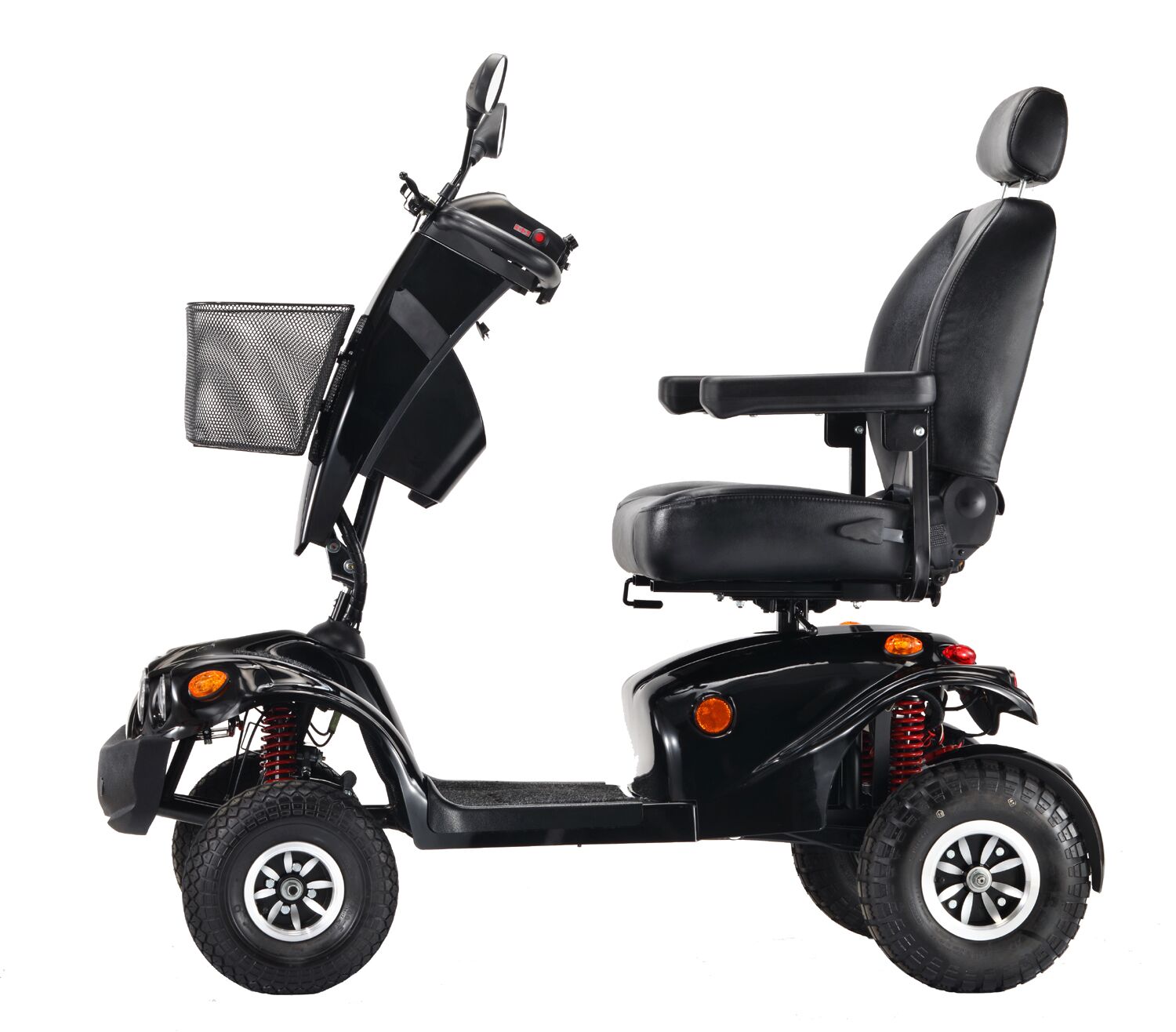 Or please fill in the details in the form, and we will get back to you as soon as we can.
Thank you.