Drive Royale 4
Move Mobility's Most Popular!
Retail: £4,499.00
Enquire for your exclusive price and payment options.
With a combination of sleek styling but strong robust, frame the Drive 4 Royale is one of the most popular scooters on the market – ideal for longer range journeys on all terrains.

Boasting 16-inch wheels and independent front and rear suspension this scooter will take you across fields and down dales.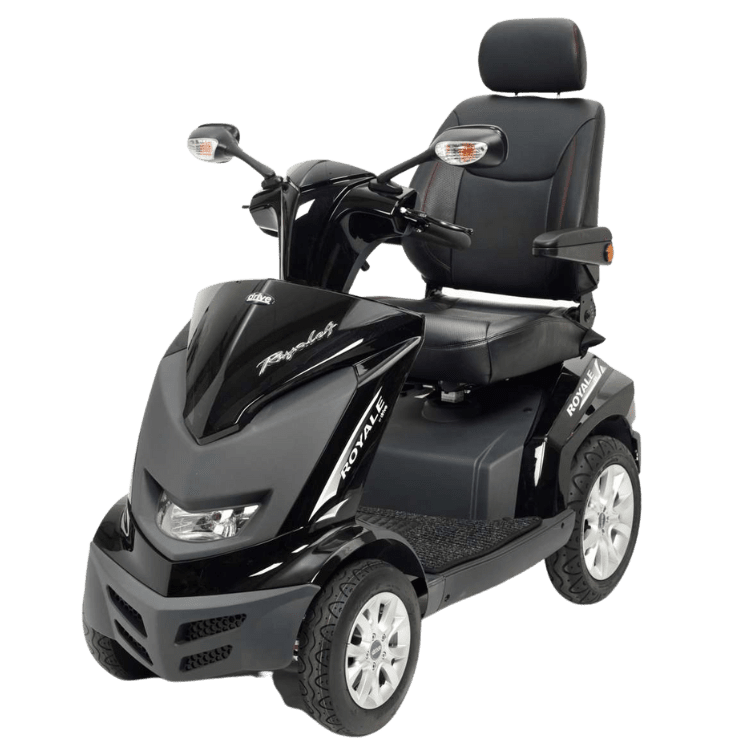 With a range of 32 miles you will be able to enjoy a full day out without worrying about recharging and with its' 1300w power the Royale can manage everything from hills to slopes of 12 degrees and can carry a rider of up to 29 stone.
The scooter features a powerful 70AH heavy duty battery and pneumatic tyres so you won't have to worry about getting stuck anywhere.
Featuring an easy dual-disc brake system and an anti-roll back device you will be able to travel with peace of mind whilst enjoying a top speed of 8mph on the road or a lower speed for pavements simply at the touch of a button.
Comfort is also key with the Royale with its' rotating seat which also slides and reclines for easy access and a padded cushion and adjustable headrest and armrests mean you can select the best position or you.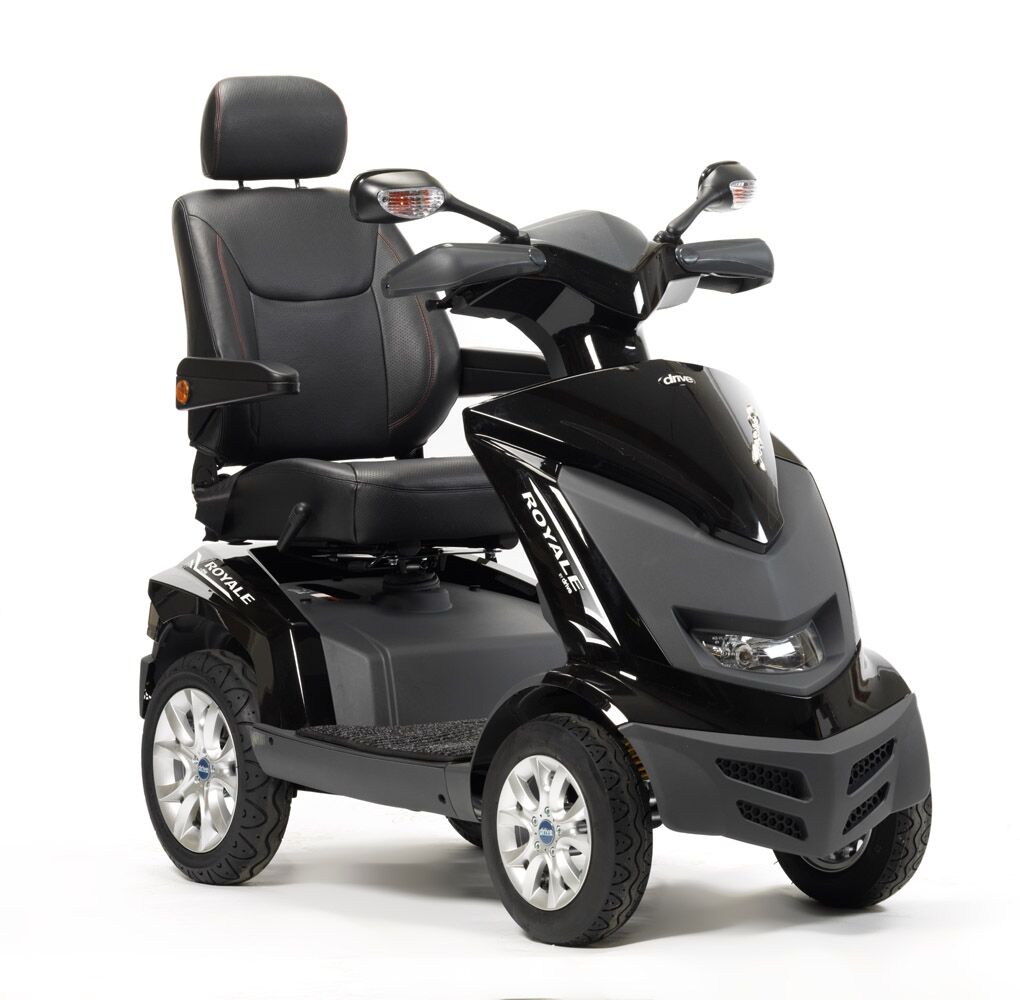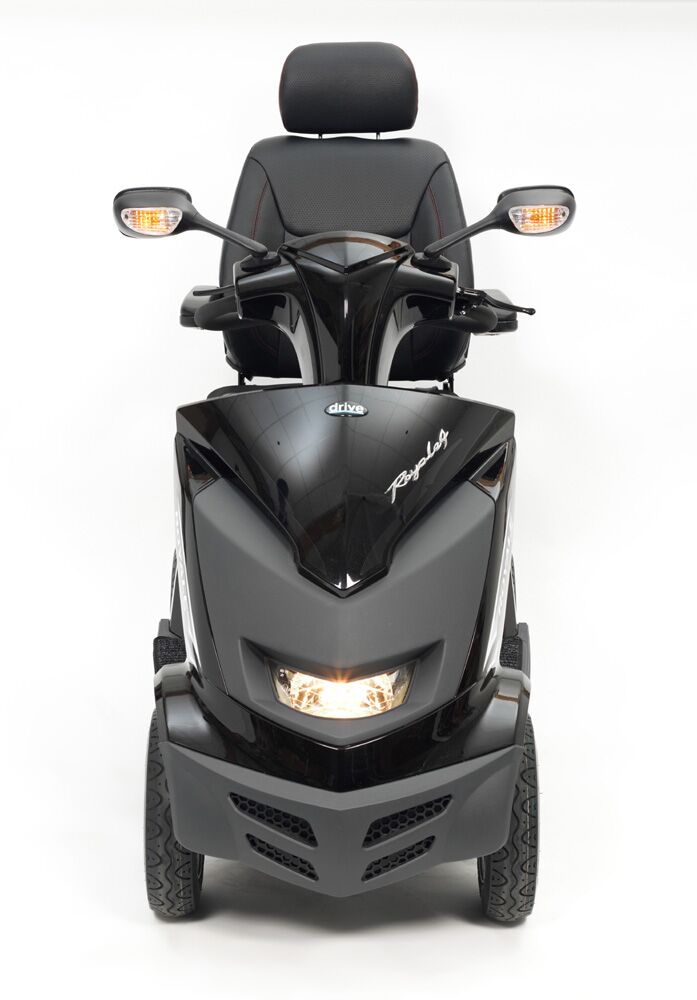 Driving this beauty is also a doddle with its' luminous LCD control panel giving you all the information you need in one easy to read display.
As one of our larger models the Royale 4 , will need to be stored in a garage or car port but don't worry if you need to leave it outside , speak to our mobility consultant about optional; covers for all weathers.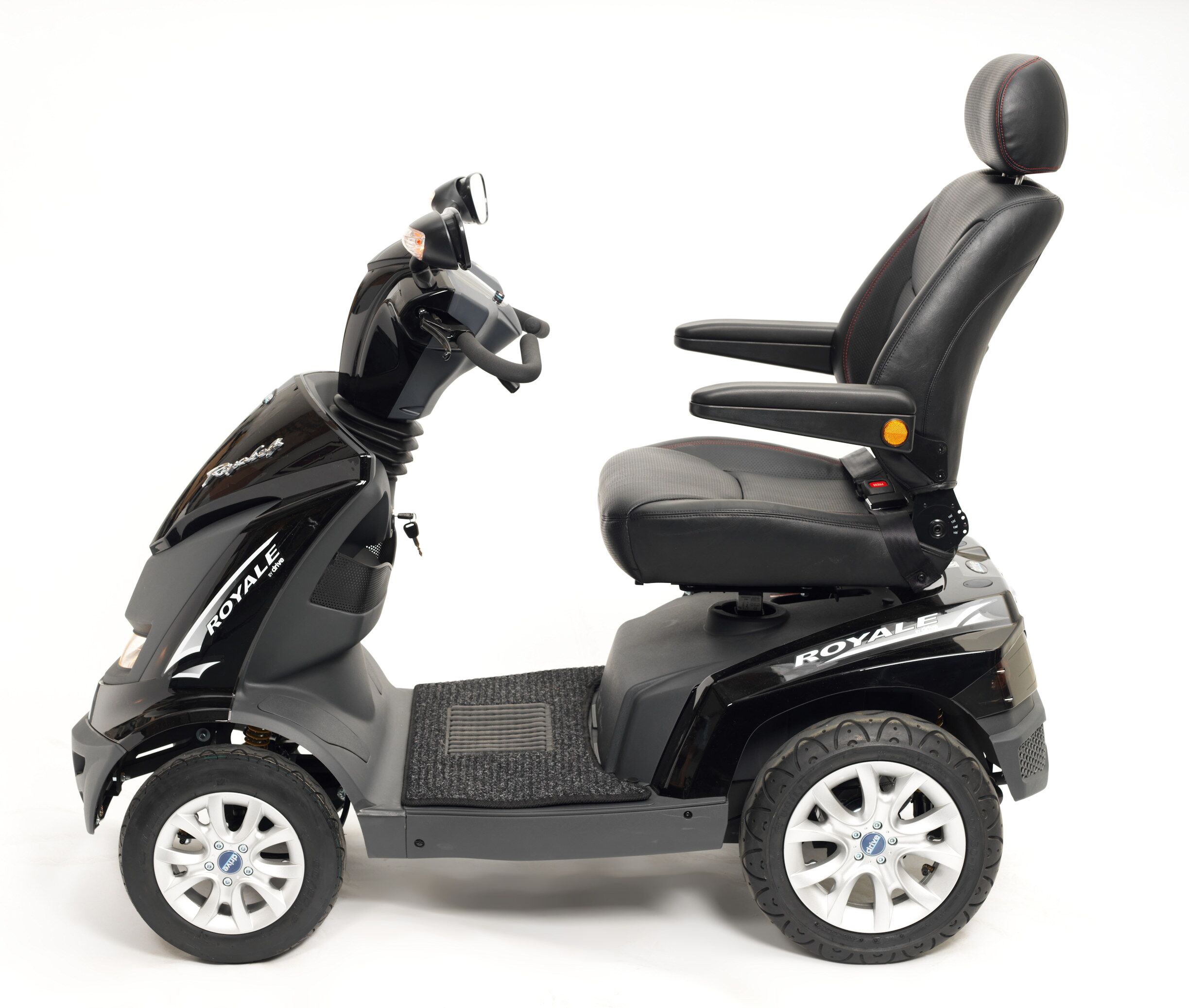 Or please fill in the details in the form, and we will get back to you as soon as we can.
Thank you.