Autofold Elite Mobility Scooter
Retail: £2,499.00
Manual Fold Option Available From: £1,899.00
Enquire for your exclusive price and payment options.
Mobility scooters provide independence and an ability to roam but for those looking to venture even further afield a folding scooter could be the answer..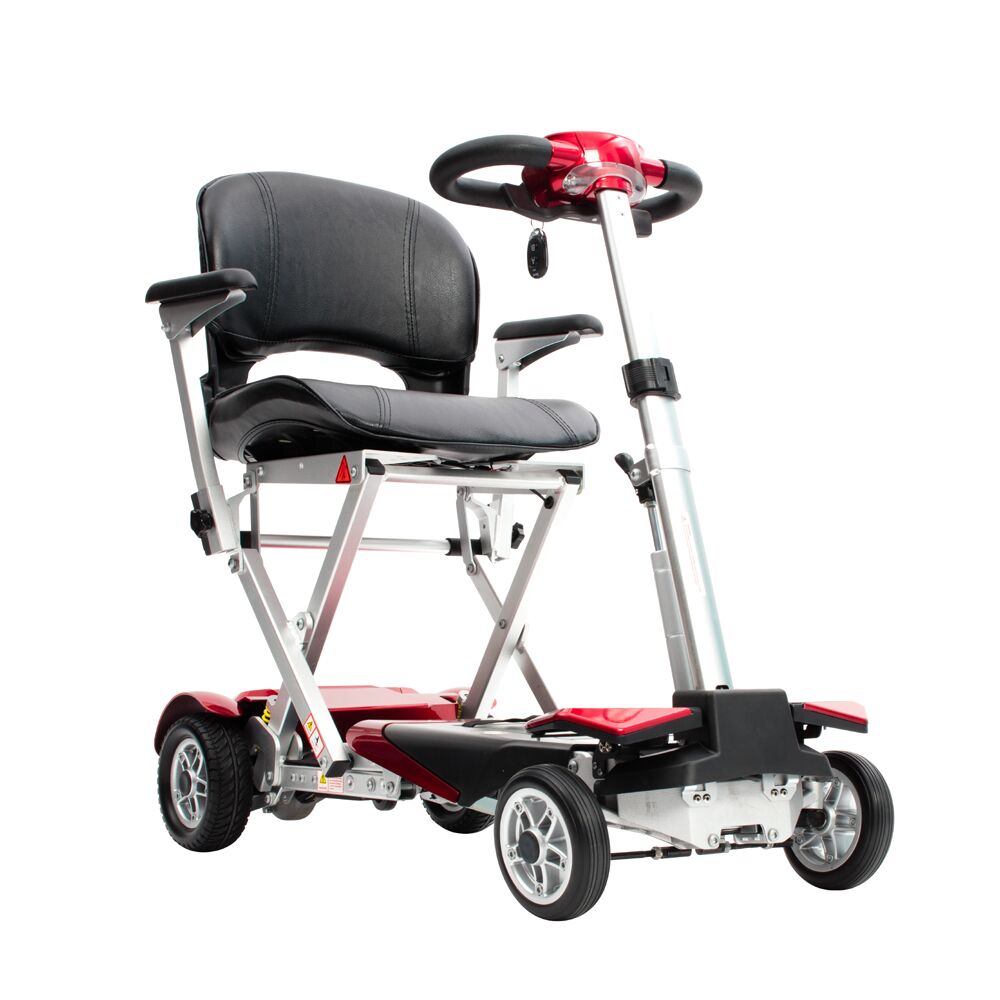 Our Autofold Elite model is uniquely designed to fold at the push of a button making it portable enough to be put in the boot of your car or even take on a plane.
Simply press the fob or use the button on the dashboard and your scooter will fold within 15 seconds.
And don't think that the flexibility affects the stability of the scooter – the Autofold is built with shock-absorbing front and rear suspension and still provides all the comfort and support you would expect.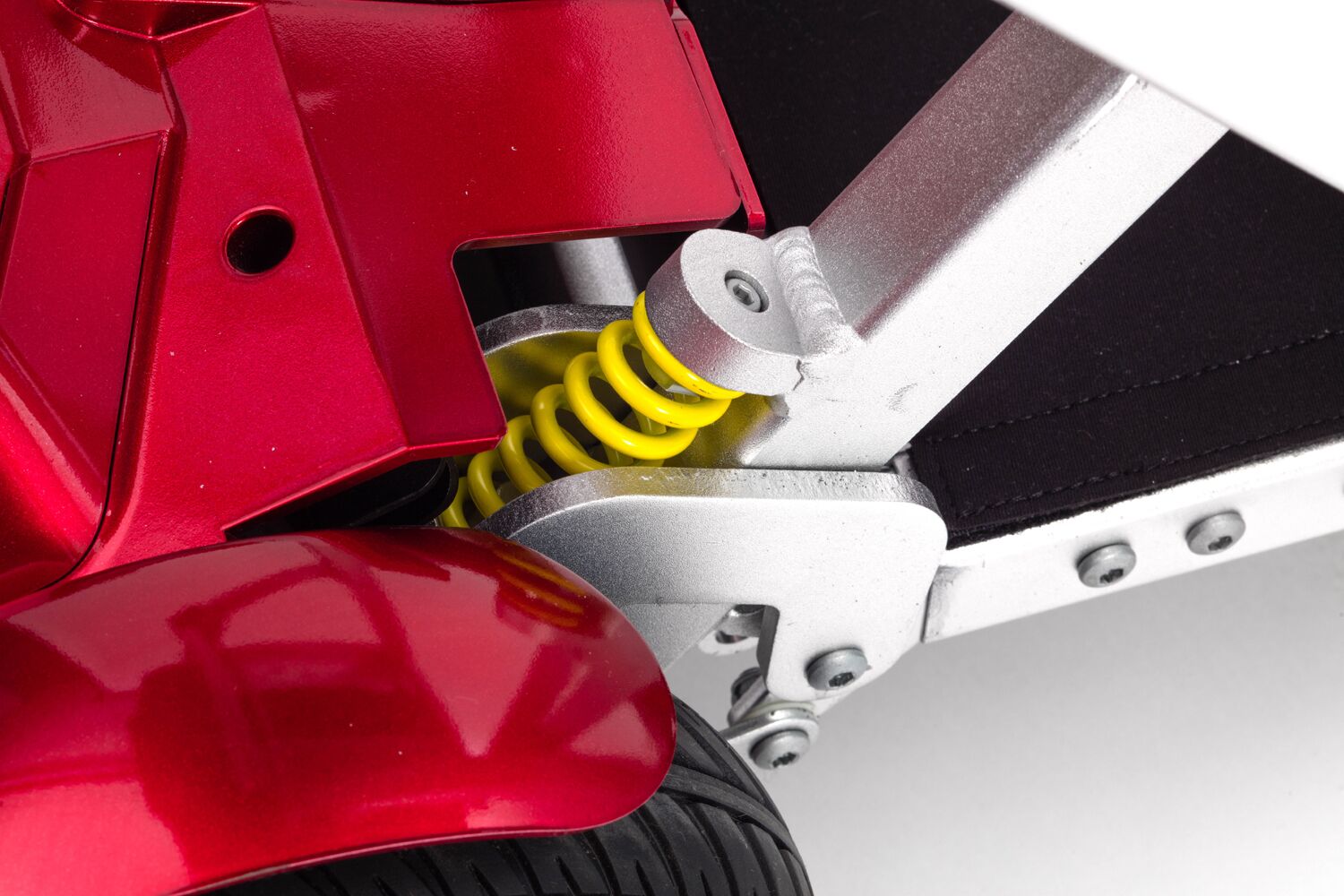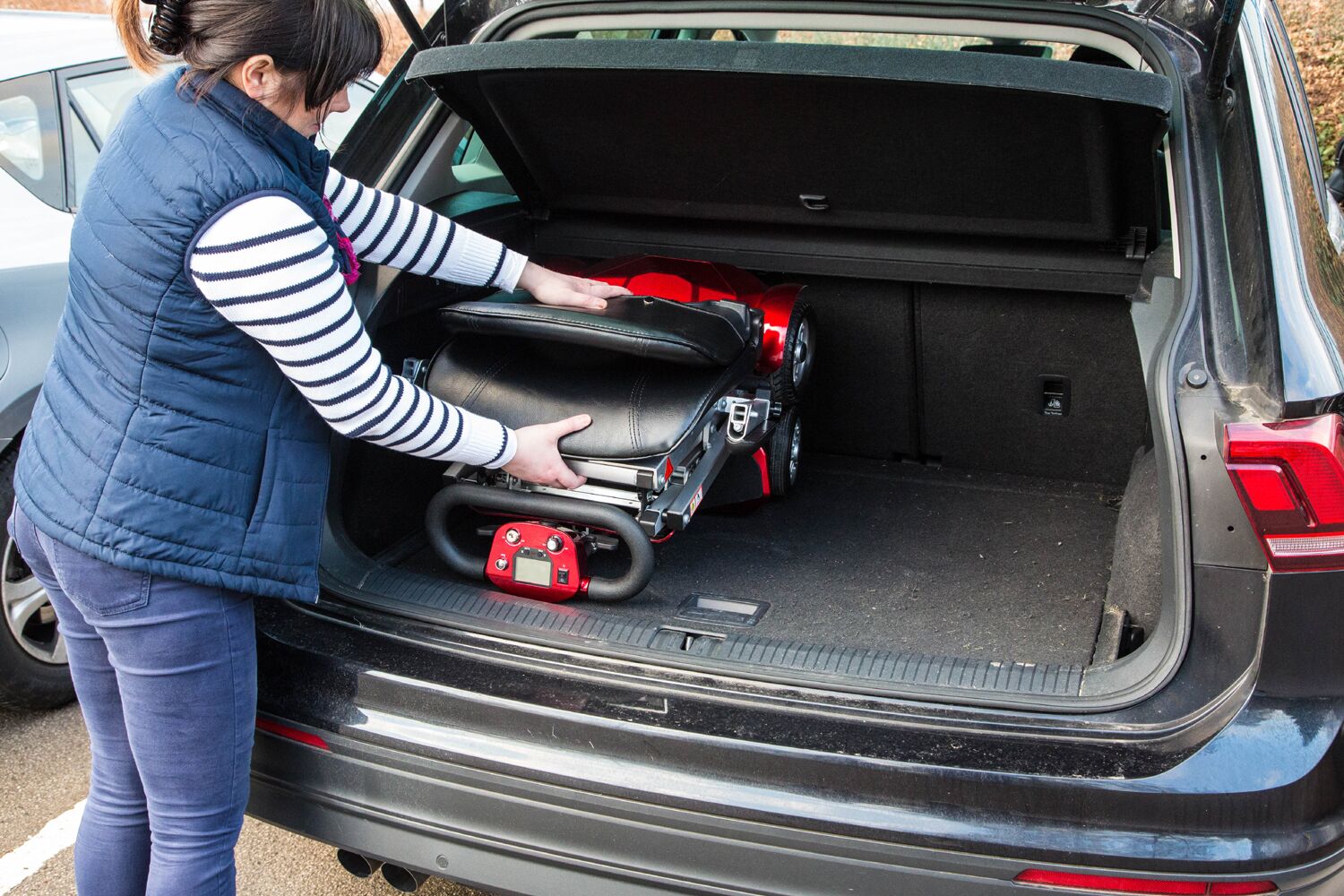 STYLISH DESIGN
The Elite comes in a high-quality metallic finish with silver hub caps and LED headlights and a light up digital LCD screen.
The armrests are removeable for easy transportation and the lightweight frame weighs just 27kg allowing you to lift it easily with the handle provided.
PRACTICAL
A lightweight lithium battery provides enough power to see you travelling at up to 4mph with a maximum range of just over nine miles.
Anti-tip wheels and an anti-roll back system which presents the scooter from rolling backwards on a slope.