The tiempo
Best Seller!
Retail: £999.00
Special Offer: £899.00
Enquire for your exclusive price and payment options.
It is no surprise that the Tiempo is a best-selling scooter – after all more than two years of research and development went into creating it and its' portable, lightweight design.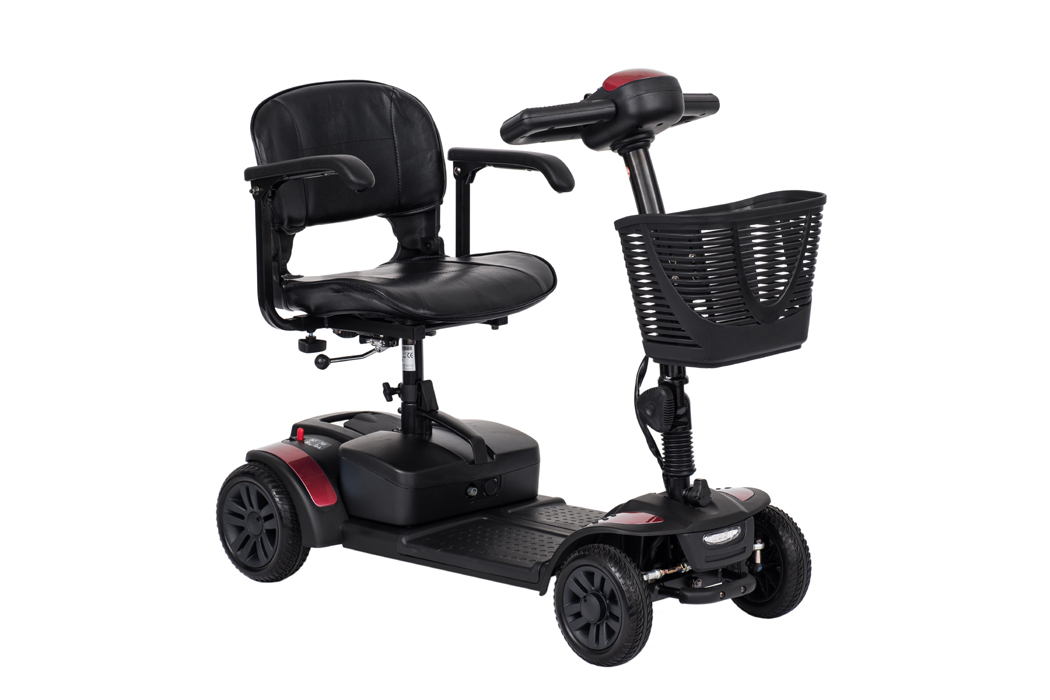 The perfect model for folding up and taking on your travels – the Tiempo easily dismantles into five parts – each with a useful handle – so that you can pop it in your boot.
Capable of speeds of up to 4mph, this design is ideal for indoor and outdoor use and there has been no compromise when it comes to comfort and stability.
The Tiempo comes in a choice of four colours and is the ideal solution for active users who want to simply pack and go whether it be a day out or a weekend away.
INDEPENDENCE
With a range of 10 miles when fully charged, the Tiempo really does enhance an independent lifestyle. Even the steering wheel has been designed in a wrap-around style to minimise the strain on the wrists and allowing you to use left or right-handed steering.
LED front lights make sure you can see and be seen giving you the reassurance of safety.