The Freerider
KENSINGTON
Retail: £2,240.00
Enquire for your exclusive price and payment options.
The Kensington is robust and hardwearing, but remains sleek and elegant.
More saloon than sporty, the Class 3 Kensington oozes understated style.
SMOOTH RIDE
With 13" wheels, 5" ground clearance and beautifully balanced suspension, the Kensington is designed to smooth out any bumps, giving you a smooth ride on the road or pavement.
COMFORTABLE ON THE ROAD
With its long 55" base, padded captain's seat and generous maximum carrying weight of 25 stones, the sturdy Kensington comfortably takes everything in its stride.
SECURE & IN CONTROL
With simple controls, rear-view mirror, front and rear lights and indicators, you'll always feel safe and secure in the Kensington.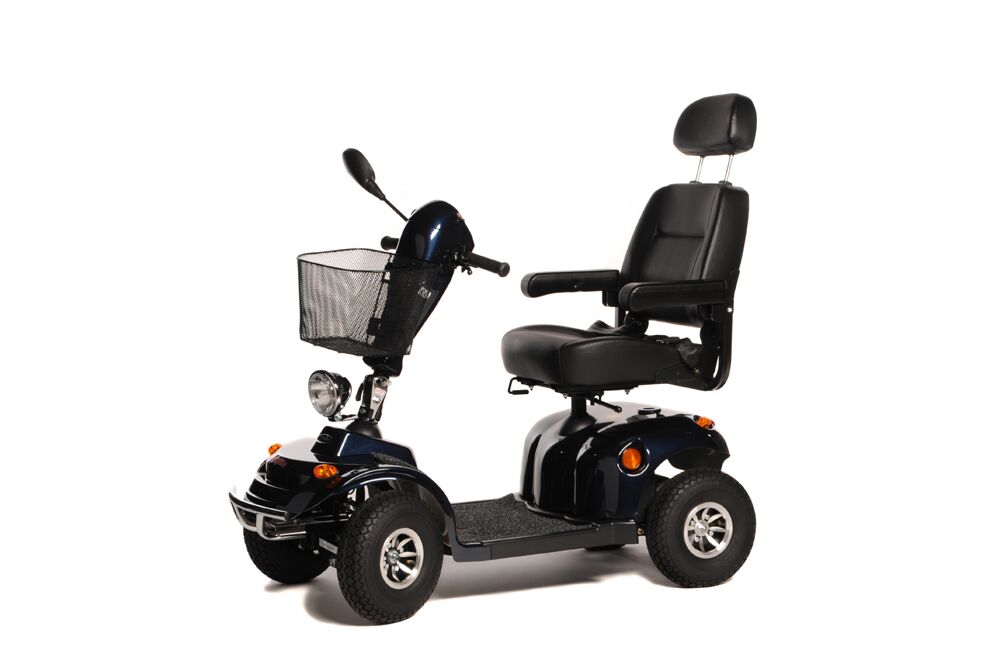 Powerful yet compact, the Kensington scooter is the perfect model for cruising around town or making those trips a little further afield.
Sturdy 13-inch wheels and a padded ensure you a comfortable ride and a five-inch ground clearance means the Kensington can cope with most types of terrain.
Riders of all sizes will find this model suits them with its capability of up to 25 stones.
The comfortable padded seat swivels for easy access and the tiller is easily adjustable meaning you can set it to a steering position which suits you.
SPECIFICATION
CLASS 3
LENGTH 55"/139cm
WIDTH 25"/63cm
WHEEL/TYRES 13" Pneumatic
REAR 13" Pneumatic
TURNING RADIUS 46"/116cm
GROUND CLEARANCE 5"/12.7cm
SEAT Captain
TOTAL WEIGHT
233lbs/106kgs
SPEED 8mph/12.8km
BATTERY 2 x 36Ah or 50Ah options
CAPACITY up to 25st /160kgs
MAX GRADIENT 8%
SUSPENSION Yes
COLOURS Red/Blue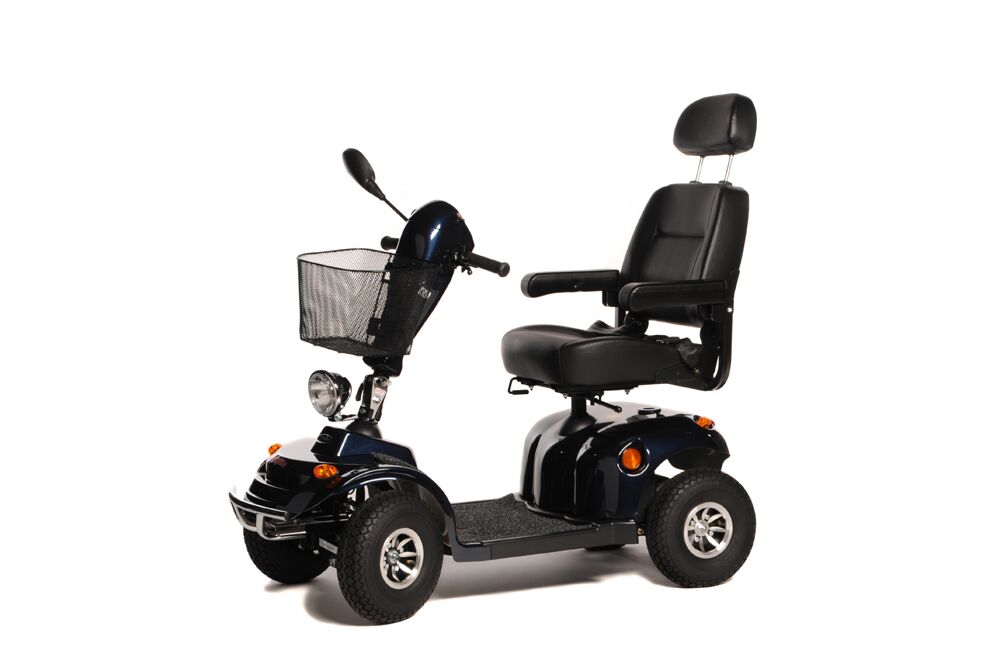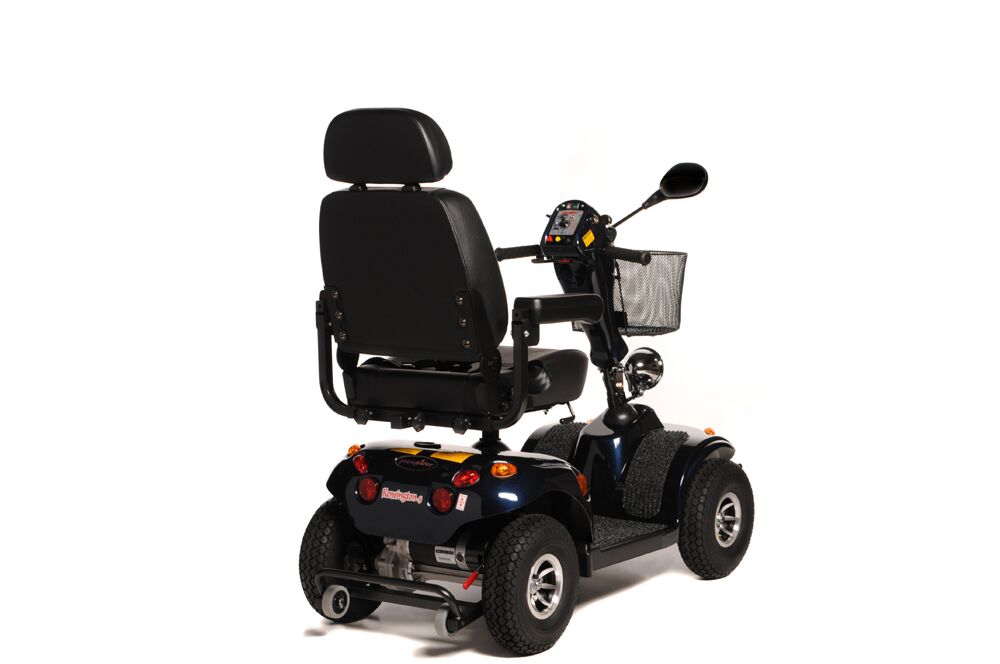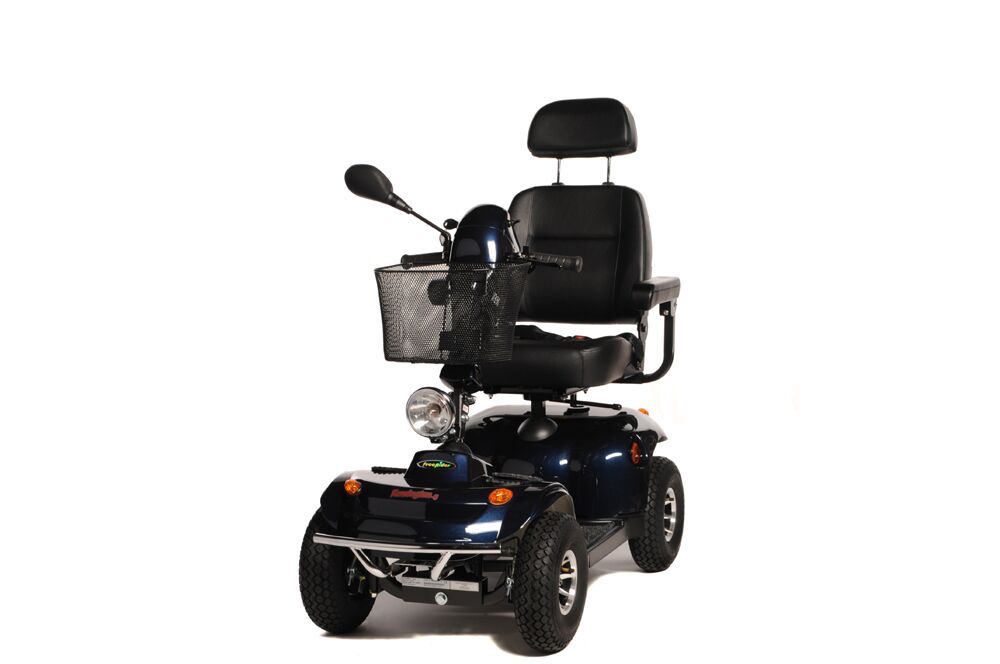 Or please fill in the details in the form, and we will get back to you as soon as we can.
Thank you.